WiZ Tunable White 60W A60 E27 Wi-Fi Smart Dimmable LED Filament Bulb 智慧型燈泡
$188.00
Shipping calculated at checkout
WIZ TUNABLE WHITE 60W A60 E27 WI-F SMART DIMMABLE LED FILAMENT BULB,是一款智慧型燈泡,結合了復古外觀和現代科技。它具有E27插座,提供溫暖或冷白光。您可以使用WiZ應用程式或語音控制燈光,調節亮度,選擇預設的燈光模式等。
WiZ Tunable White 60W A60 E27智慧型LED Filament燈泡提供多種可調節的溫暖到冷白光和預設模式。您可以從充滿活力的冷白光到柔和溫暖的白光中進行選擇,或選擇預設的模式,例如Focus和Relax,創造最適合您的活動氛圍。
這款智慧型燈泡操作方便,只需要插入並下載WiZ應用程式,即可使用現有的Wi-Fi路由器,不需要額外的網關。
您可以使用智慧型手機隨時隨地控制WiZ燈泡。無需擔心離開家前是否關燈。WiZ應用程式適用於iOS和Android。
WiZ Tunable White 60W A60 E27智慧型LED Filament燈泡提供智慧調光功能,可透過應用程式、語音或調光器調節燈光亮度。無需安裝昂貴的調光器。
您還可以使用排程自動化燈光以適應您的日常或每週例行安排。定時打開燈光,讓您到家時準備好照明,並在不需要時關閉燈光。
此外,您還可以使用預設的動態燈光模式自定義場景。混合不同的顏色和白光模式,創造完美的燈光氛圍,並使用應用程式、WiZmote或語音隨時保存和呼叫它。
WiZ應用程式還記錄了您的燈光能耗,使您可以查看每週或每日報告並為家庭照明計劃明智地使用能源。
最後,您可以通過使用Google助手、Amazon Alexa或Siri Shortcuts的語音控制,輕鬆控制燈光。使用簡單的語音命令打開或關閉燈光,調亮和調暗,改變顏色和設置自定義燈光場景。
Get smart light with a vintage look with the WiZ Filament bulb with an E27 base, which offers warm or cool white light. Use with the WiZ app or your voice to dim and brighten or use preset light modes on Wi-Fi setups.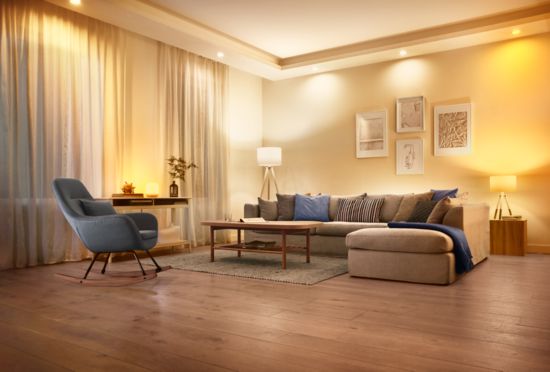 Tunable warm to cool white and preset modes
Choose from a wide range of energising cool white to soft warm white, or simply select from the preset modes such as Focus and Relax to create the best ambience for your activities.

Easy plug-and-play. Works with your existing Wi-Fi.
WiZ works with your existing Wi-Fi router, no additional gateway is needed. Simply plug in your new light, download the WiZ app and you're ready to go!

Control from anywhere with your smartphone.
Control your WiZ lights wherever you are with smartphone. No need to worry if you've left your lights on before leaving home. WiZ app is available for iOS and Android.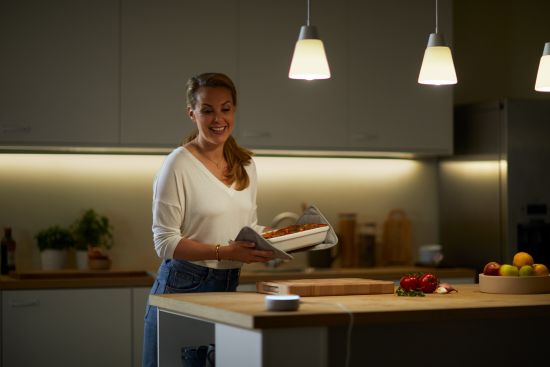 Smart dimming via app, voice or dimmer
Dim your lights to your desired brightness level via your smartphone, the WiZmote or your voice. No need to install an expensive dimmer.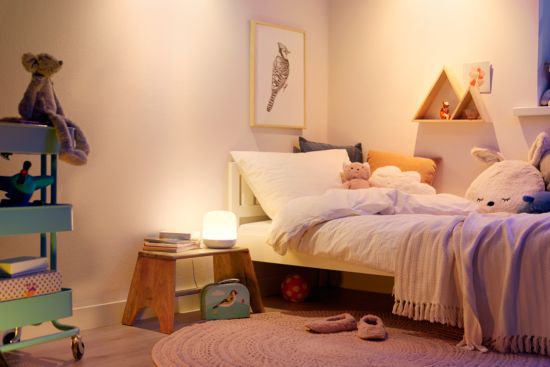 Automate your light with schedules
Automate the lights to fit your daily or weekly routines. Schedule your light to turn on before you arrive home and keep it off when not needed.

Customise Scenes with preset dynamic light modes.
Mix different colour and white lights modes to create the perfect light ambience for your daily moment. Save it and call it out at any time with app, WiZmote or voice.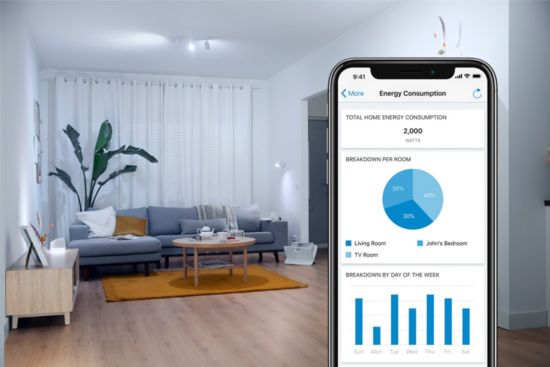 Energy monitoring
The WiZ app keeps records of the energy consumption of your lights. View your weekly or daily report and plan your lighting wisely for optimised energy consumption at home.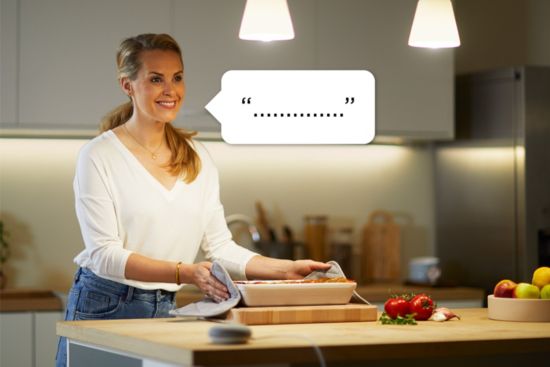 Voice control with Google Assistant, Alexa or Siri Shortcuts
Get hands-free control of your lights by using your voice and Google Assistant, Amazon Alexa or Siri Shortcuts. Use simple voice commands to turn lights on or off, brighten and dim, change colour and set custom light Scenes.
Specifications
Characteristics

Dimmable

Only with specific dimmers

Intended use

Indoor

Lamp shape

A60

Socket

E27

Technology

Smart Wi-Fi

Type of glass

Clear
Lamp dimensions

Height

10.6 cm

Weight

0.084 kg

Width

6 cm
Durability

Average life (at 2.7 hrs/day)

15 a

Lumen maintenance factor

70%

Nominal lifetime

15,000 h

Number of switch cycles

20,000
Light characteristics

Colour consistency

6SDCM

Colour rendering index (CRI)

90

Colour temperature

2700-6500 K

Light Colour Category

Tunable white

Nominal luminous flux

806 lm

Starting time

<0.5 s

Warm-up time to 60% light

Instant full light

Colour Code

927-965 | CCT of 2700K-6500K
Miscellaneous

EyeComfort

No
Other characteristics


Lamp current

43 mA

Efficacy

115 lm/W

 

Power consumption

Power factor

0.5

Voltage

220-240 V

Wattage

7 W

Wattage equivalent

60 W

Energy efficiency label (EEL)

E