Fnatic Bolt Wireless Gaming Mouse | Fnatic Bolt 無線電競滑鼠
$748.00
Shipping calculated at checkout
Fnatic Bolt Wireless Gaming Mouse | Fnatic Bolt 無線電競滑鼠
The BOLT WIRELESS might be Fnatic Gear's first wireless mouse, but it's here to leave a mark you won't forget.
BOLT is the perfect gaming mouse, comprised of the enthusiast-grade shape, connectivity, switches, and skates. With the best of every facet in a mouse, this is your endgame. The best mouse we've ever made.
BOLT WIRELESS 可能是 Fnatic Gear 的第一款無線鼠標,但它在這裡留下了您不會忘記的印記。
BOLT 是一款完美的遊戲鼠標,由發燒級外形、連接性、開關和滑板組成。鼠標的各個方面都最好,這就是您的終極遊戲。我們做過的最好的鼠標。
Tech specifications
Weight: White 69 g, Black 67g
Length: 120.89 mm
Grip width: 55.44 mm
Height: 38.53 mm
Onboard Memory: 4 Profiles, 4 DPI Stages
Lighting: RGB 16.8m Colors
Polling Rate: 1000 Hz
Cable: USB-C to USB-A
Switch: Kailh GM 8.0
Battery Type: Lithium-ion polymer rechargeable
Battery Life: 110 hours (2.4) | 210 hours (BT)
技術規格
重量:白色 69 克,黑色 67 克

長度:120.89 毫米

握把寬度:55.44 毫米

高度:38.53 毫米

板載內存:4 個配置文件,4 個 DPI 階段

照明:RGB 16.8m 顏色

輪詢率:1000 赫茲

電纜:USB-C 到 USB-A

開關:凱華GM 8.0

電池類型:鋰離子聚合物可充電

電池壽命:110 小時 (2.4) | 210 小時(英國時間)
BY GAMERS, FOR GAMERS
The BOLT has been iterated with our pro teams and mouse enthusiasts throughout the past few years to develop the perfect shape. A shape that brings out the top performance with high compatibility across various hand sizes and grip styles.
We've tested countless iterations across our players from multiple genres, and have molded a shape that brings top performance across any competitive esports title - the BOLT Wireless.
由遊戲玩家,為遊戲玩家
在過去的幾年裡,我們的專業團隊和鼠標愛好者對 BOLT 進行了迭代,以開發出完美的形狀。一種可發揮頂級性能的形狀,具有適用於各種手型和握把風格的高度兼容性。
我們已經對來自多種類型的玩家進行了無數次迭代測試,並塑造了一種形狀,可以在任何競爭性電子競技遊戲中帶來頂級性能 - BOLT Wireless。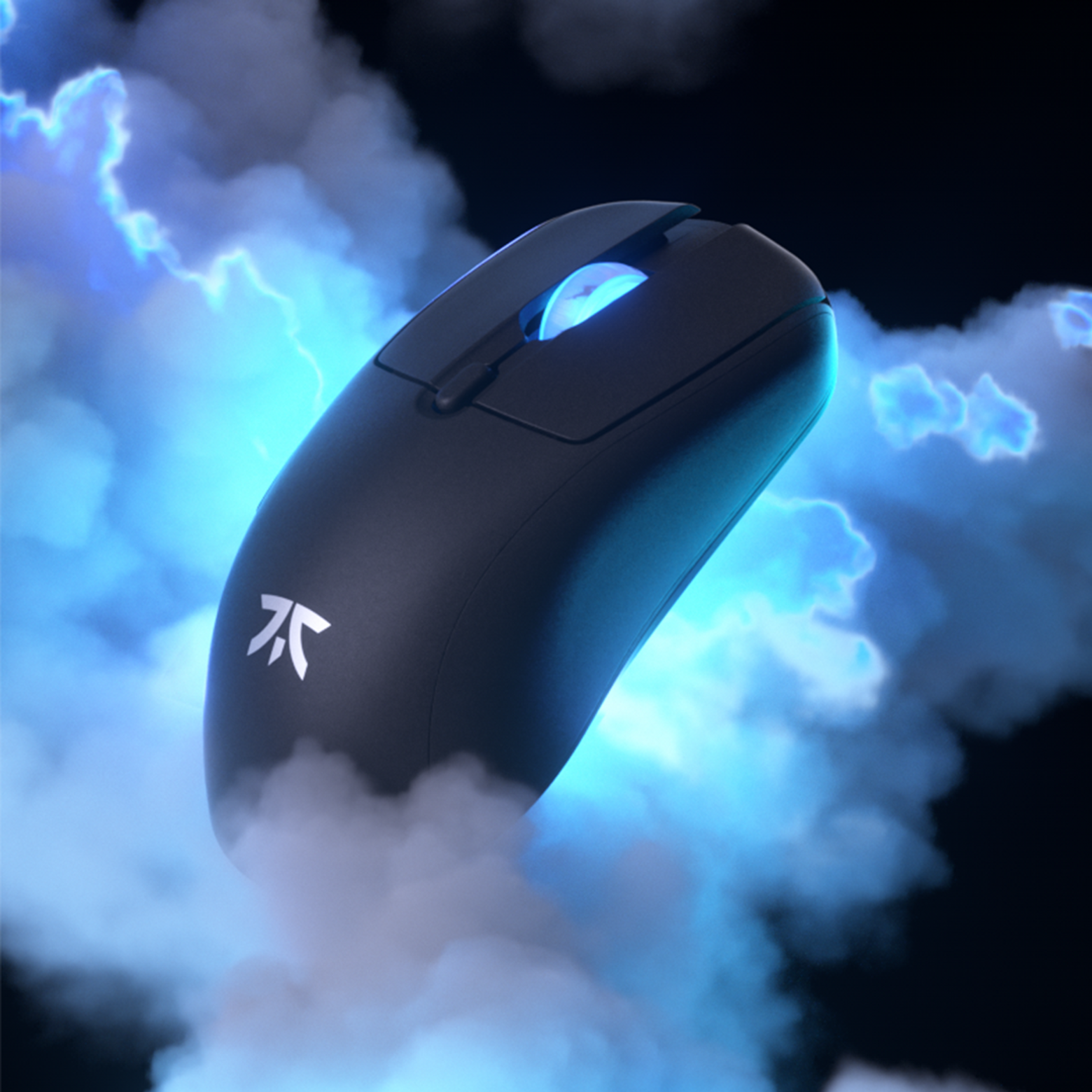 NO HOLES, LIGHTWEIGHT DESIGN
Lightning swift flicks
Achieve consistent performance through our lightweight, no-hole design. The BOLT WIRELESS was created to be super lightweight without compromising the integrity and feel.

67g in black, and 69g in white.
無孔、輕量化設計
閃電般的輕彈
通過我們的輕質無孔設計實現一致的性能。BOLT WIRELESS 的設計理念是超輕,同時又不影響完整性和手感。

黑色 67 克,白色 69 克。
PIXART 3370 SENSOR
Strike with precision
Strike true with every flick. Equipped with the flagship PixArt 3370 sensor, the BOLT WIRELESS will bring out the best in your performance in any title.
PIXART 3370 傳感器
精準打擊
每次輕彈都非常真實。配備旗艦 PixArt 3370 傳感器,BOLT WIRELESS 將在任何遊戲中展現最佳性能。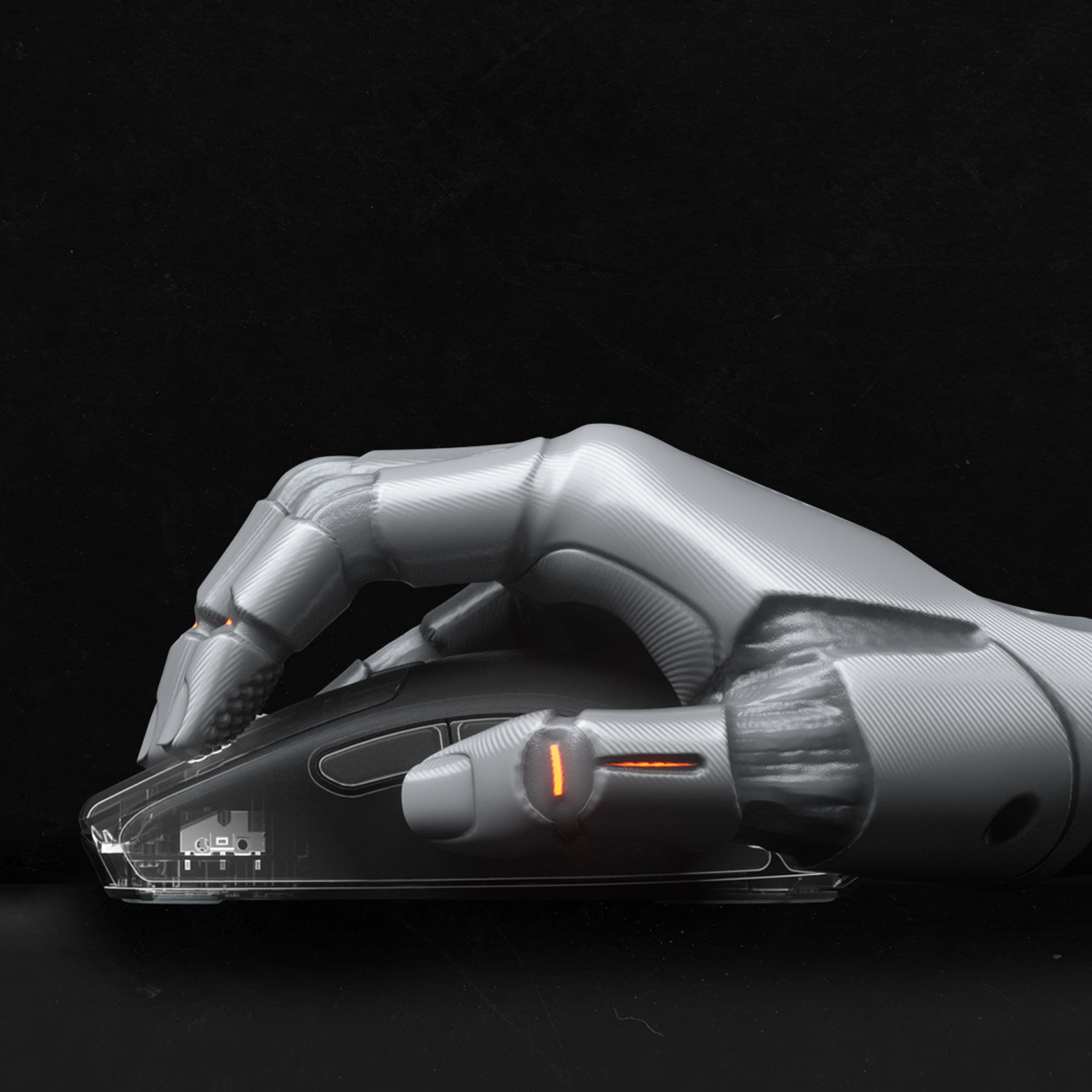 KAILH GM 8.0 SWITCHES
Crisp, clean clicks
Bring down the thunder with every click. The Kailh GM 8.0 Switches ensure the crispiest, most satisfying clicks for those sick one taps.
KAIH GM 8.0 開關
清脆、乾淨的咔噠聲
每次點擊都會打下雷聲。Kailh GM 8.0 開關確保為那些噁心的單次點擊提供最清晰、最令人滿意的點擊。
ESPORTS-GRADE WIRELESS CONNECTION
Untethered gaming
Armed with esports-grade wireless for no lag, the BOLT WIRELESS features just 1ms latency, ensuring that every single movement of your mouse is executed in real time. Or switch to Bluetooth to connect to your other devices for convenience.

Up to 110 hrs of battery life on 2.4GHz, and 210 hrs of battery life on bluetooth.
電競級無線連接
不受限制的遊戲
BOLT WIRELESS 配備無延遲的電競級無線技術,延遲僅為 1 毫秒,可確保實時執行鼠標的每一次移動。或者切換到藍牙以方便連接到您的其他設備。

2.4GHz 時電池續航時間長達 110 小時,藍牙時電池續航時間長達 210 小時。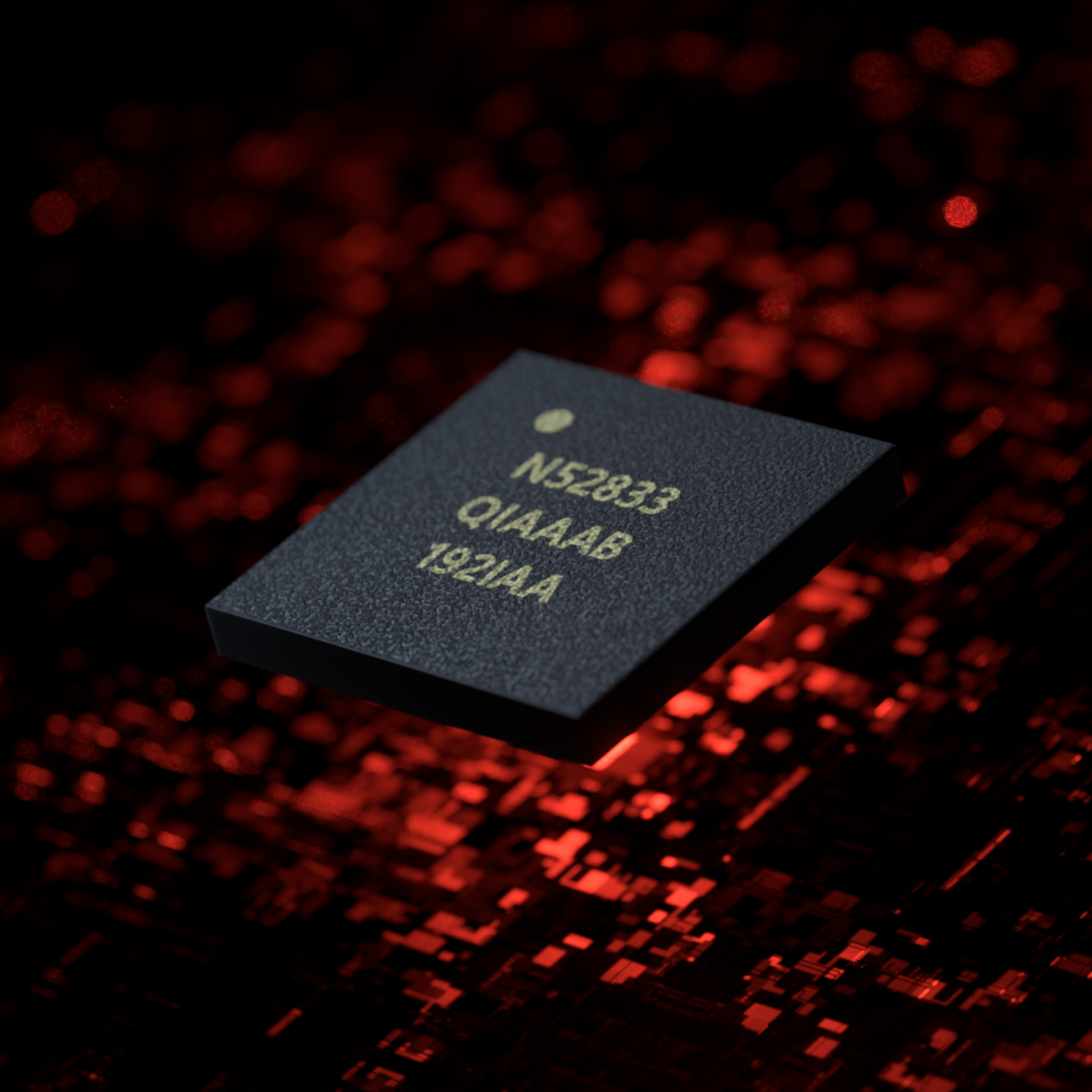 USB-C CHARGING AND ONBOARD MEMORY
Deadly on the inside
The BOLT Wireless charges via the included paracord USB-C cable - no old generation tech. You can also use your own USB-C cable in a pinch.
The mouse also comes with 4 onboard profiles and DPI settings for you to set up, allowing you to toggle between them with the quick cycle button on the mouse.
USB-C 充電和板載內存
致命的內部
BOLT Wireless 通過隨附的傘繩 USB-C 電纜充電 - 沒有老一代技術。您也可以在緊要關頭使用自己的 USB-C 數據線。
鼠標還帶有 4 個板載配置文件和 DPI 設置供您設置,允許您使用鼠標上的快速循環按鈕在它們之間切換。
100% VIRGIN PTFE SKATES
The smoothest glide
With 100% virgin PTFE mouse feet, the BOLT WIRELESS will ensure the smoothest glide on any mousepad of your choice. The bottom of the mouse is especially designed with ridges to prolong the durability of the skates.
100% 純聚四氟乙烯冰鞋
最流暢的滑行
BOLT WIRELESS 鼠標墊採用 100% 純 PTFE 鼠標墊,可確保在您選擇的任何鼠標墊上順暢滑動。鼠標底部特別設計有脊線,以延長溜冰鞋的耐用性。